All New 19th Edition Now Available!!!
As you browse through the 19th edition of Where to Find It, Buy It, Eat It in New York you will see many beloved, enduring entries and also find hundreds of new favorites. As in previous editions, some businesses fell victim to the economy, ownership changes, or lost leases. We have been diligent at presenting the most up-to-date information as of press time, personally calling on hundreds of stores, restaurants, museums and hotels and revisiting by phone with virtually every listing in this book.
In addition there are literally hundreds of new write-ups and boxed information in all seven chapters.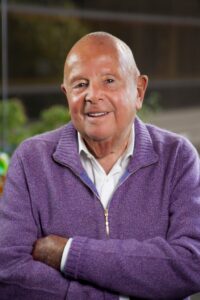 In the all new 2016-2017 edition you'll find:
"Gerry's Exclusive List" of hundreds of places to go for specific ideas in a wide-ranging spectrum of Manhattan's eateries.
A "Don't Bother" list of restaurants.
Museums, specialized tours, attractions, food shops, hotels and services.
Where to go for photo ops, great views, tickets, hotels, where to go with kids, New York's best stores and much more.
Plus:
Descriptions of Manhattan's neighborhoods and districts, hundreds of categories of places to shop, convenient restrooms, tipping guide, plus hotel bargains and additional helpful information about saving time and money you won't find anywhere else.
Web Price: $16.95
Shipping & Handling: $7.95

($6.95 shipping & handling for the first book, $2.00 for each additional book shipped to the same address within the continental United States; and an additional $8.00 shipping for orders to Alaska and Hawaii)

Orders from outside the United States must contact the publisher at gerry@teleport.com for arrangements.

————————————

Cases (24 books/case)
Special 40% discount on 1 or more cases! Larger discounts available on larger quantities!

Please call 1-800-NYC-BOOK (1-800-692-2665) or email gerry@teleport.com for quantity orders.

*Additional shipping charges may apply outside of U.S.